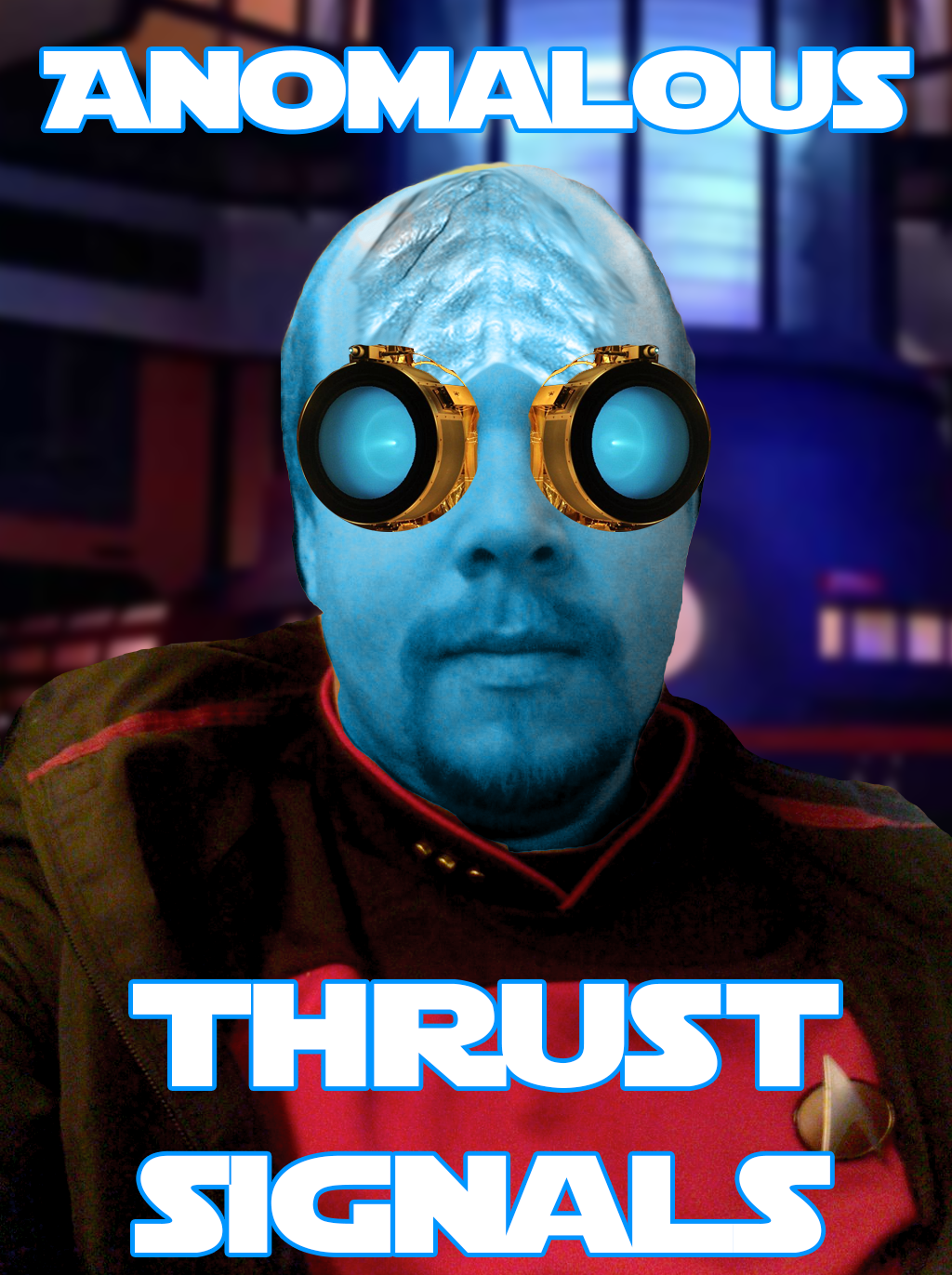 Guard Frequency Episode 096 | Anomalous Thrust Signals
Greetings Citizens and Civilians, you're tuned to episode 096, of Guard Frequency, the universe's premier Star Citizen podcast recorded on 6th November 2015 and released for streaming and download on Tuesday, November 10th 2015 at GuardFrequency.com
[Download this episode]
Tony, Lennon and Geoff enter the hangar once more to discuss all things Star Citizen. In this week's Squawk Box, we check in on a lot of our favourite projects we've reported on throughout the year. In CIG News we bring you everything that's happening around the UEE including our weekly Crowd Funding Update, 10 for the writers episode 6, Around the Verse season 2 episode 6 and the latest news from the Monthly Report (with a hint of the Star Citizen Alpha 2.0 Update thrown in for good measure). In Nuggets for Nuggets we tune in to UESC for a bit of retail therapy, and finally we tune into the Feedback Loop and let you join in on the conversation.
Topics Discussed
Hazard Index: Rhomboid
Another month, another blog from he who told us to F off.  This time, he's widening his scope a bit, to tackle some not-quite-optimum alleged behavior of Star Citizen backers.  Seriously guys, here's some advice from your old uncle Tony – if the angry litigious rich guy who spends more time on Twitter than his early access game tells you to F off, just F off, it's absolutely NOT worth it.
Also, I was right last week, he's waiting for the clock to run out on the November 2015 deadline.  If he gets a full accounting, a commitment to refund backers and a solid release date, he SWEARS he'll back off.  Two problems: one, his criteria for satisfaction uniquely his own… and who knows what will make him give up this particular hobby.  And two, if he's right about even 10% of his accusations, it might not matter if he drops his suit.
Anyway, he wraps up with a neat little bit about how CIG's management is loaded down with refugees from a failed, bankrupt allegedly Swedish mafia tied outfit called Gizmondo – and ONCE AGAIN, there's just enough facts out there to show he's not completely wrong.  BUT, we only get part of his side of the story – and none of CIGs.  Yes, a guy named Elms was a former director of Foundry 42, but he resigned over a year ago.  Yes CIG has a weird and opaque corporate structure – but part of that is the fault of the state of Delaware, whose entire online business entity records system is down. Their database was upgraded in September from tech deployed before I went to high school and it hasn't gone well.  I guess the jump from 1989 to 2015 was just a bit too much.
This Week's Community Questions
FPS! Should it be everywhere all the time, or just reserved for savoury pockets of society and lawless planets?
Let us know your thoughts by commenting below!
We got patches!

View our post for the episode on the RSI forums.
Our Organisation: Guard Frequency Response
Click here to go to our Organisation page and apply today!
Priority One Productions are always looking for new team members that have a passion for Star Citizen or the general sci-fi world. Please know that all of our positions are volunteer, but we do offer a well known outlet for your work. If you have a particular skill that you believe could enhance our content, then send your contact information and experience along with a few writing samples to squawk@guardfrequency.com
You can also follow us on the social media sites! We're on Facebook! Head over to www.facebook.com/guardfreq and say "hi!", or check us out on Twitter via @guardfreq for details of our show times and other fun stuff.
Liked this episode? Totally hated it? Leave a comment below, Contact Us using our handy web form or leave your comments on the Roberts Space Industries forums!
Thanks to Ronald Jenkees for his permission to use his music in our show.  Visit www.ronaldjenkees.com for more of his work! Enjoy the show!
Trackback from your site.