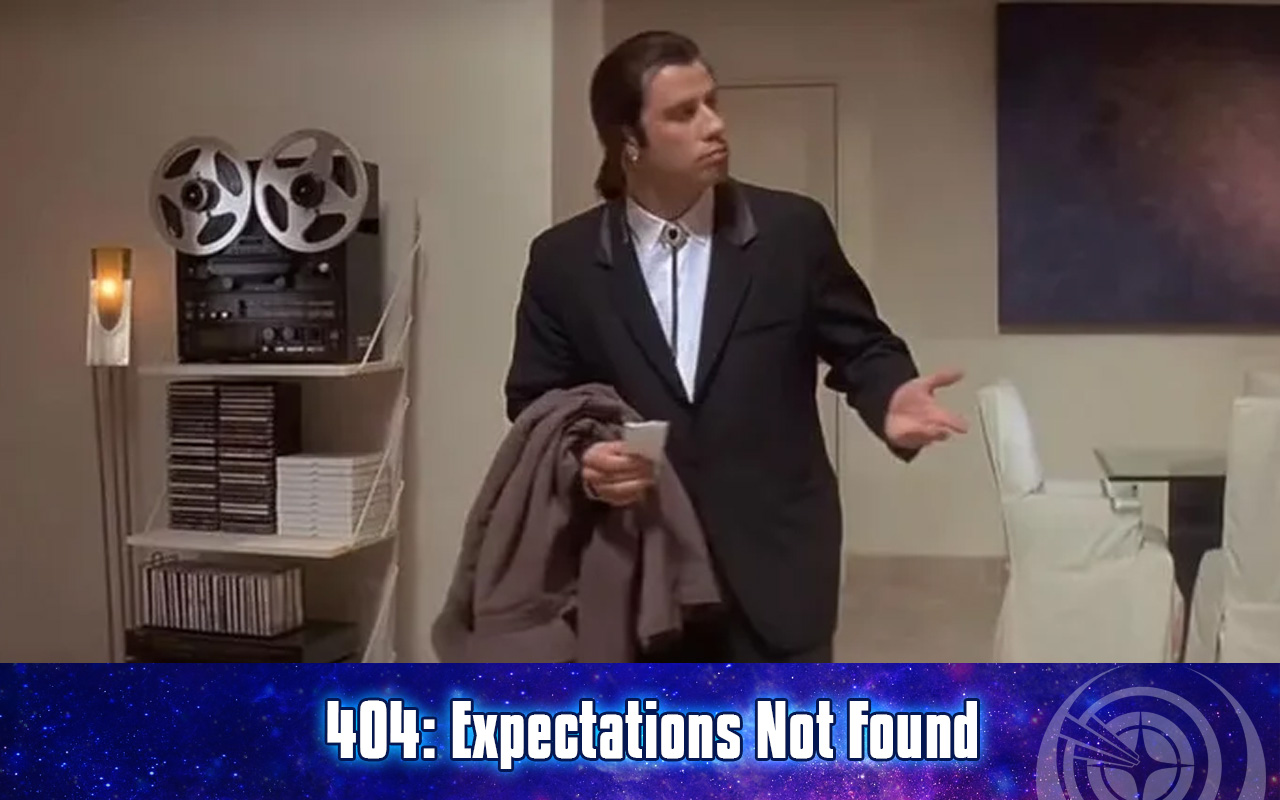 Guard Frequency Episode 404 | Expectations Not Found
Cits and Civs, Captains and Commanders, you're tuned to episode 404 of Guard Frequency — the best damn space sim podcast ever! This episode was recorded on Friday, July 1, 2022 and released for streaming and download on Tuesday, July 5, 2022 at GuardFrequency.com
[Download this episode]
(Right click, Save As…)
This Week's Schedule
Flight Deck

Elite Dangerous

Star Citizen

Next we'll bring you a headline from the real world coming through the Squawk Box.

Finally we open up the feedback loop and let you join in on the fun.
Links and the Like
Elite Dangerous
Elite Dangerous gave its usual lore nod to a player organized event via a GalNet article, so everyone's happy now right? Also, during this week's Frameshift Live, FDev senior designer Derin Halil talked with Arthur and Bruce about the process of updating the game and Bruce teasing the updates QUOTE Just around the corner END QUOTE. Arthur provided a bit of context for that, being "the coming months". So, I guess SOON (™). In the meantime, Tony's mad about a design choice that has annoyed him forever, and somebody made a cool video that you should go check out if you're an Expanse fan.
https://www.youtube.com/watch?v=u7wy-fWhkl4&t=6716s
Star Citizen
Star Citizen sent Early Access Pre-Alpha Release Candidate Prototype Experimental Test Build 3.17.2 to the PTU Wave 1, and announced that this feature packed update will include a ⅔ server wipe. This means that while your in-game cash and in-game ships will disappear, your reputation will precede you…. Uh, and also follow you. Also, in order to celebrate the end of your character's fortune and fleet – but not your fame – they are spinning up BOTH the Jumptown and Nine Tails live events. The only thing missing is a free fly week… oh wait! There it is, coming on July 7. And finally, certain types of griefing are now a bannable offense. Spawn campers and stream snipers are now going to have to go back to Elite Dangerous to have any fun at all.
https://robertsspaceindustries.com/comm-link/transmission/18757-This-Month-In-Star-Citizen
Community Questions
Can you devise a better mechanic to combat spawn camping a.k.a. Pad sniping in Star Citizen?
Are we going to see the filling of the Thargoid Fun Hole in the "coming months"?
Patreon Backing
We love bringing you this show each week, but would also love your support? If you enjoy listening and want to contribute to us being the Best Damn Space Sim Podcast Ever, then go to our Patreon page and look at all of the rewards and loot you would be eligible to receive.
Join Us In Game!
Click here to go to our Star Citizen Organization page and apply today!
Check out the callsigns we use personally in each game
Tags: elite dangerous, podcast, star citizen
Trackback from your site.