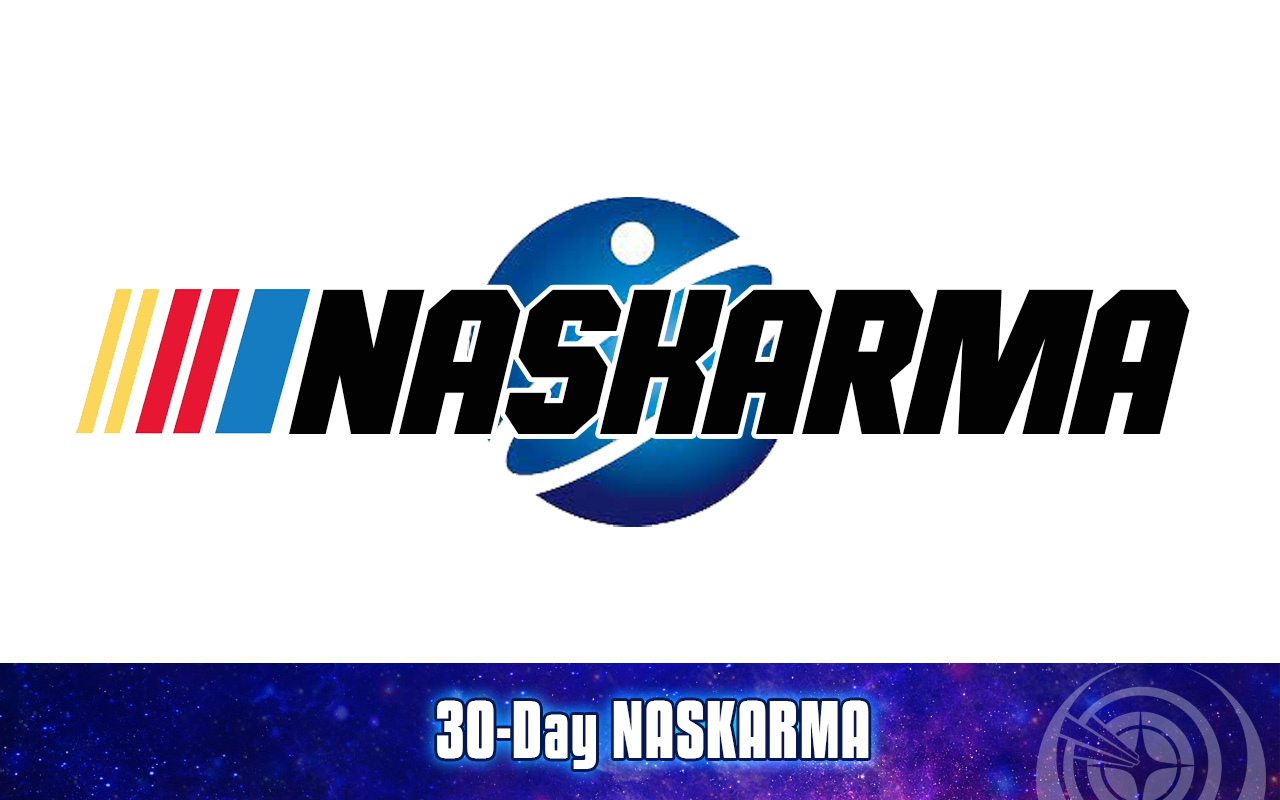 Guard Frequency Episode 417 | 30-Day NasCarma
Cits and Civs, Captains and Commanders, you're tuned to episode 417 of Guard Frequency — the best damn space sim podcast ever! This episode was recorded on Friday, October 28 and released for streaming and download on Tuesday, November 1 at GuardFrequency.com
[Download this episode]
(Right click, Save As…)
This Week's Schedule
Flight Deck

Elite: Dangerous
Star Citizen
The Game Formerly Known as Descent Underground

Feedback Loop
---
Links & The Like
Elite: Dangerous
Elite Dangerous has reached maximum excitement levels with a total of EIGHT Stargoid anomalies headed for the bubble. And in a surprise twist, they appear to have dropped any further reference, or use, or addition to the halloween kidnapping-slash-mystery-slash-augmented reality game AND forgot to add a community goal. In somewhat related news, FDEV's racing management game, F1 Manager 2022, is demonstrating for the entire video game world exactly how to effectively communicate with legions of gamers who are relentlessly devoted to a franchise. Step 1) You deliver bad news, upfront and unvarnished. Step 2) When everyone goes crazy, you issue a clarification that apologizes for not communicating clearly. Step 3) You repeat what you just said using slightly different words. Brilliant.
Star Citizen
Star Citizen conducted another Evocati test today of Early Access Pre-Alpha Release Candidate Prototype Experimental Test Build 3.18. According to the patch notes the developers asked the players to test the ability to log in and spawn a ship. Again. But also they invited testers to do some missions if the build was stable enough. Remember folks, it will definitely be only six weeks until it goes live! Right before Christmas! For sure! Also, the new R-word Roundup "publish" was released, but it will only take a few minutes to talk about because there is nothing new on it. But that's OK, because the Official CIG position is that QUOTE No news is good news. END QUOTE. And be on the lookout for Early Access Pre-Alpha Release Candidate Prototype Experimental Test Build 3.17.4 to come out with the IAE 2952 Ship Expo and JPEG sale where we see what was detachable from the 3.18 build.
The Game Formerly Known as Descent Underground
And in a completely unexpected turn of events, Little Orbit's NFT partner, 100 Days, has gone belly up and completely scrambled Little Orbit's funding model. It's very much like something WENT around, and now it is COMING back around almost instantly, like something in a small little orbit.
---
Community Questions
Are your expectations sufficiently lowered for the upcoming Elite Narrative Update 14?
What new funding source should Little Orbit pursue now that crypto/NFTs are a bust?
Patreon Backing
We love bringing you this show each week, but would also love your support? If you enjoy listening and want to contribute to us being the Best Damn Space Sim Podcast Ever, then go to our Patreon page and look at all of the rewards and loot you would be eligible to receive.
Join Us In Game!
Click here to go to our Star Citizen Organization page and apply today!
Check out the callsigns we use personally in each game
Tags: descent underground, elite dangerous, podcast, star citizen
Trackback from your site.